Autor
Patrick works in Business Development at preML and writes about start-ups, technology, and communication topics.
At the beginning of May, we were represented at CONTROL 2022 in Stuttgart for the first time. The CONTROL in Stuttgart is the largest trade fair about quality assurance. Just like over 600 national and international exhibitors, we had our own booth in the start-up area and were able to present our company the first time face-to-face to the visitors! Enjoy reading!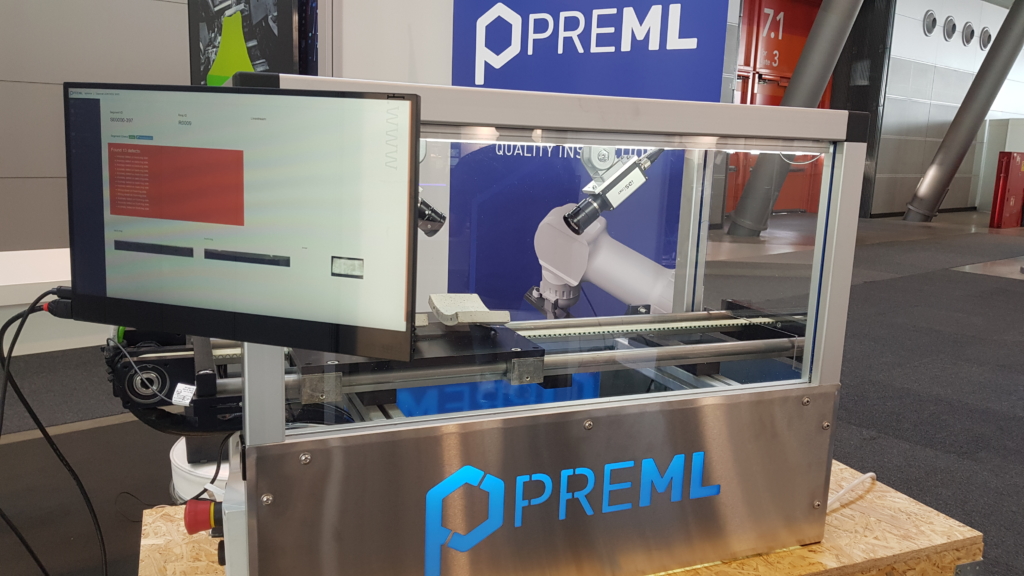 As preML was founded during COVID-19 times, we could not attend any fairs so far. Further, our team never attended CONTROL before – so we were especially curious about the audience, the crowds and our booth visitors. Nevertheless, we headed towards Stuttgart with a good attitude and our miniature demo in our luggage. The miniature demo of one of our projects was made by Jonas and Lucas in some hard-working weekend hours especially for the fair.
The start-up corner was quite limited: Only one other start-up was represented alongside us. Despite this, we are overwhelmed and happy that we could attract many new national and international prospects from various industries. Many possible applications were discussed in personal exchanges. Our miniature demo of a solution in the construction industry helped a lot to illustrate and discuss details of our software and challenged the creativity of our visitors. Of course, relationships with our existing customers were also further expanded and updated in person. Overall, many booth visitors were also really interested in the AI components of our quality inspection software.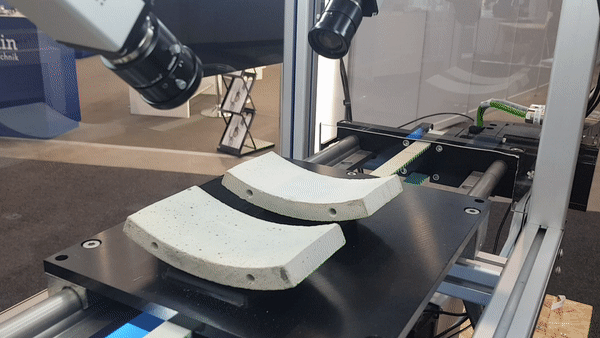 From my point of view, it was nice to go into the personal discussions with prospects and directly give them insights into how our system works and talk about what is possible and what is not. Compared to our virtual meetings, it felt more natural to go into "brainstorming mode" and discuss problems, as well as possible solutions. We would like to thank all customers and visitors to our booth who made our first CONTROL trade show so beneficial and more enlightening for us.
By the way – our virtual showroom at CONTROL will be accessible the full year by clicking this button:
Contact us at contact@preml.io !
Patrick works in Business Development at preML and writes about start-ups, technology, and communication topics.