Autor

Long days and nights we have prepared for bauma… The world's largest trade fair (in terms of area) is held in Munich in a three-year cycle – in 2022 in the last week of October. In this blog post, we sum up our appearance at the trade show.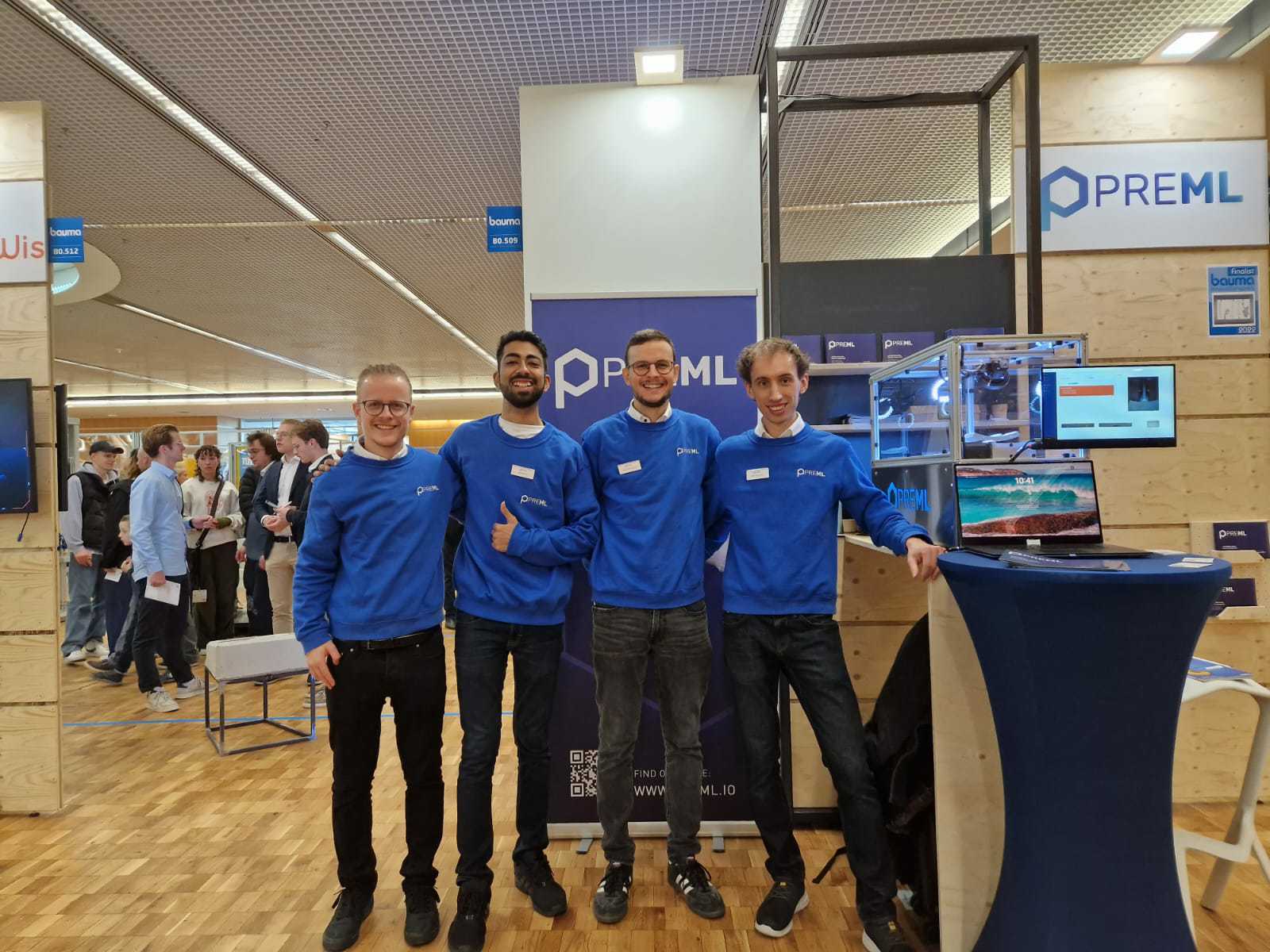 The fair – enthusiasm for construction
The dimensions of bauma in Munich are simply incredible. An example "Lucas and I arrived on the wrong side of the fair on the first day and had to cross the entire outdoor area and all halls once to get to our booth – 20min walk…".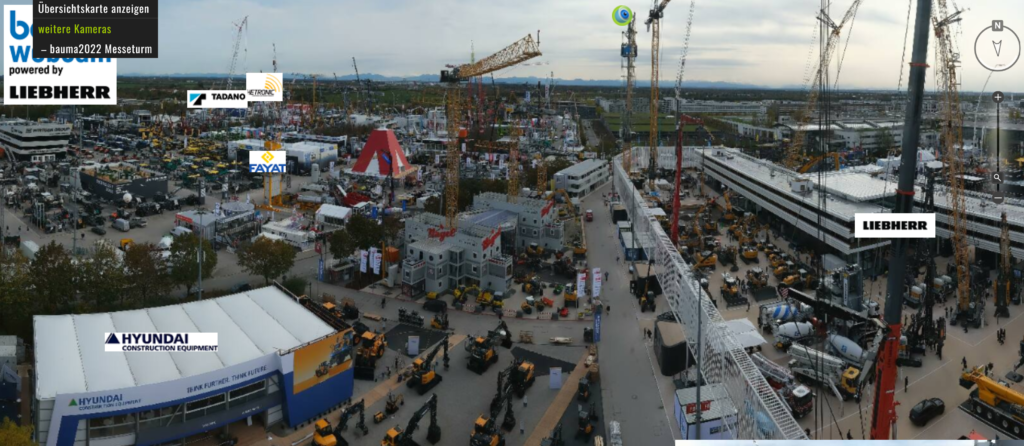 But not only is the fair huge in terms of area, exhibitors also vie with each other with temporary building complexes and huge exhibits. Cranes, construction vehicles and mining vehicles that you usually only see on DMAX make the hearts of construction-enthusiastic visitors beat faster. But also one or the other preML employee is happy at the sight of large construction vehicles…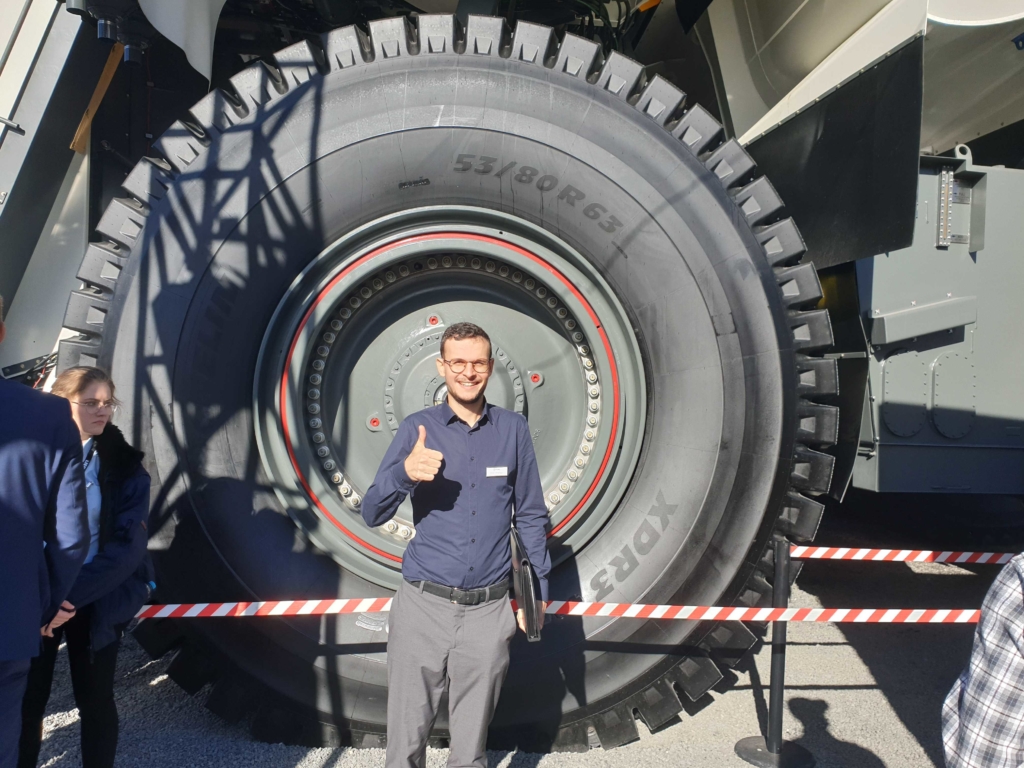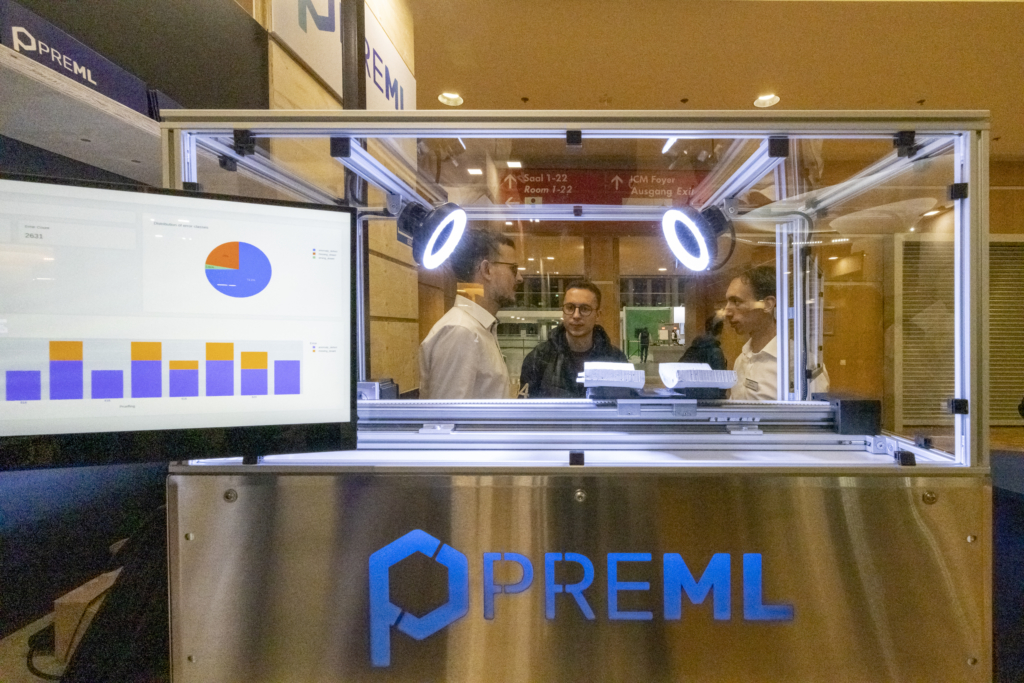 We decided early on to exhibit at bauma because the majority of our current customers come from the construction industry. As a start-up, we were able to secure one of the coveted places in the VDMA Start-up Area. This had the advantage that we were allowed to exhibit in the innovation hall and also give a free presentation.
We were also lucky that Zeppelin Lab liked our exhibit and decided to interview me. Of course, I do not want to withhold this from you:
For us, the fair was worthwhile for several reasons. First, we were able to meet many customers and partners that we had previously often only met online via video chat. The personal contact strengthens the relationship and hopefully leads to further joint projects in the future. Furthermore, bauma was a good place for us to attract new prospects, since we have many use cases in the construction industry and even customers of ours had products on display at bauma that use software from us. As a start-up, such references naturally help us a great deal in gaining trust in our technology.
Finally, the fair was also a good occasion for us to create a company brochure for the construction industry. This can also be viewed online as a flipbook:
We are curious to see where preML will be in three years when bauma 2025 takes place!
Cheers!
Contact us at contact@preml.io or connect with me on LinkedIn